Bega Cheese Share Price and Company Fundamentals
Last traded: Last Friday at 6:10 AM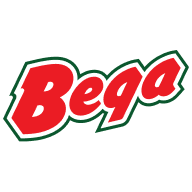 Bega Cheese Limited engages in receiving, processing, manufacturing, and distributing dairy and other food-related products in Australia. The company operates in two segments, Branded and Bulk. The Branded segment manufactures bulk ingredients into value added consumer products for internal or external brands. The Bulk segment manufactures bulk dairy ingredients, nutritional, and bio nutrient products. It offers natural and processed cheese; butter and cream cheese products under the Farmer's Table brand name; dips, mayonnaise, and dressings under the ZoOSh brand name, as well as spreads under B honey, Bega peanut butter, and VEGEMITE brands. The company also develops and supplies bio nutrient ingredients for the health and nutrition markets. In addition, it operates as a contract packer of natural cheddar and processed cheddar cheese products for corporations; and is involved in contract packaging for private proprietary brands, supermarket house brands, and QSR raw material inputs, as well as products for other dairy companies into their brands. The company also exports its products to approximately 40 countries across the Middle East, Southeast Asia, North Asia, Central and South America, and the Pacific Islands. Bega Cheese Limited was founded in 1899 and is headquartered in Bega, Australia.
Key Metrics
Company profile
| | |
| --- | --- |
| Primary activities | Processing, manufacturing, cutting and packaging traditional cheese products, as well as the manufacture of other high value dairy products, Vegemite, peanut butter B honey, Dairy Farmers, Dare, Big M, Juice Brothers and Canberra Milk. |
| Industry / Sector | Packaged Foods / Consumer Defensive |
| Full time employees | 1800 |
| Website | http://www.begacheese.com.au |
| Mailing address | 23-45 Ridge Street Bega NSW 2550 Australia |
| Phone / Fax | 61 2 6491 7777 / 61 2 6491 7700 |
| Share registry | LINK MARKET SERVICES LIMITED |
Annual reports
Dividends
More: Bega Cheese Dividend history, yield and payout ratio
Bega Cheese paid $0.10 dividend and the ex-dividend date was 01 Mar 2021.The dividend payout ratio is 63.85%. The dividend payout ratio is defined as the amout of dividend paid divided by the earnings of the company.BGA dividend payout ratio is less than 70. This is ideal as it gives company room to grow the dividends and also the excess earnings can be invested in company for growth.
BGA's forward dividend amount is $0.1 and the forward dividend yield is 1.94%. A forward dividend yield is the percentage of a company's current stock price that it expects to pay out as dividends over a certain time period, generally 12 months. Forward dividend yields are generally used in circumstances where the yield is predictable based on past instances. If not, trailing yields, which indicate the same value over the previous 12 months, are used.
Company Executives
As of Aug 2021, following are the company executives and directors listed on Bega Cheese.
| Name | Title | Age | Total Pay |
| --- | --- | --- | --- |
| Mr. Barry Irvin A.M., AM | Exec. Chairman | | 644.52k |
| Mr. Paul van Heerwaarden | Chief Exec. Officer | | 1.05M |
| Mr. Pete Findlay | Chief Financial Officer | | 730.05k |
| Mr. Colin Griffin C.A., CA | Exec. GM of Contract Manufacturing & Company Sec. | | 217.78k |
| Ms. Antonietta Timms | Exec. Gen. Mang. of Operational Excellence | | |
| Mr. David McKinnon | Exec. Gen. Mang. of HR | | |
| Mr. Hamish Reid | Exec. Gen. Mang. – Nutritionals & Ingredients | | |
| Mr. Mark McDonald | Exec. Gen. Mang. of Beverages Operations | | |
| Mr. Adam McNamara | Exec. Gen. Mang. of Bega Foods | | |
| Mr. Stephen Rae | Exec. Gen. Mang. of Strategy | | |
Profitability and management effectiveness
Profitability ratios are a class of financial metrics that are used to assess a business's ability to generate earnings relative to its revenue, operating costs, balance sheet assets, and shareholders' equity over time, using data from a specific point in time.
The return on equity signifies how well the management is running the company in terms of capital management. The ideal return on equity is greater than 10%. The return on equity is calculated as net income divided by total share holders equity.
Valuation and Trading Info
The market capitalization of Bega Cheese is 1.56B and its enterprise value is 1.42B. The enterprise value to revenue ratio of BGA is 0.97.
The BGA's stocks Beta value is 0.51 making it 49% less volatile compared to ASX market index. Technology stocks and small caps tend to have higher betas than the market benchmark. This indicates that adding the stock to a portfolio will increase the portfolio's risk, but also increase its expected return. On the other hand utility stocks often have low betas because they tend to move more slowly than market averages.
Companies similar to Bega Cheese (BGA)
Bega Cheese (ASX:BGA) Frequently Asked Questions
1. What is Bega Cheese's Stock Symbol?
Bega Cheese trades on ASX under the ticker symbol "BGA".
2. What is Bega Cheese's stock price today?
One share of BGA stock can currently be purchased for approximately $5.16.
3. How can I contact Bega Cheese?
Bega Cheese's mailing address is 23-45 Ridge Street Bega NSW 2550 Australia. The company can be reached via phone at 61 2 6491 7777.
4. What is Bega Cheese's official website?
The official website of Bega Cheese is http://www.begacheese.com.au.
5. Which share registry manages Bega Cheese's stock?
Bega Cheese's stock is managed by LINK MARKET SERVICES LIMITED.